'T15' is a transformation model that helps create, build and maintain sustainable businesses and organisations through continuous improvement. Download the Whitepaper
Key Deliverables:
Profit Improvement & Cost Reduction
Knowledge Transfer & Coaching
Waste Reduction & Eradication
Culture Change & Improvement
What I offer:
Training (Corporate and Individual)
Project/Programme Support
Project/Programme Consultancy
Conference Speaker
Video Playlist:

T15 Continous Improvement Business Transformation Model

T15 Business Model Framework

T15 Business Model Keywords

T15 Business Model Addressing Big Questions

T15 Combining Management and Leadership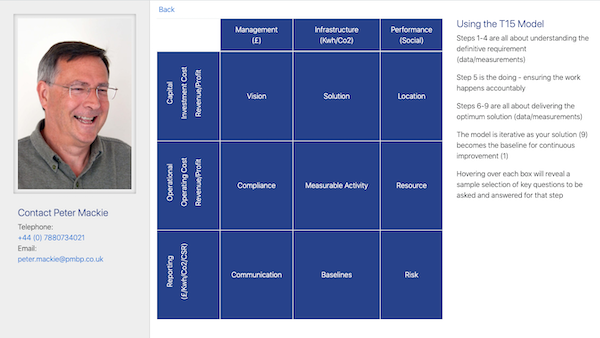 T15 business model - How to use it and sample questions
Expecting more?
This is a one click website: One click to land, One click to contact, One click to view the video.
Uncluttered and easy to use, just like the T15 model.